This is a frozen archive of the bobgrahamround.co.uk web site created by Mike Sadula which for for many years has been an important and much-appreciated reference for those planning on doing the Round. Sadly, Mike passed away in March 2009 - there is an obituary by John Armstrong here. The Bob Graham 24 Hour Club has archived the site in its latest available form (November 2008) here both as a useful reference and as a tribute to Mike Sadula. Now read on ...
The Bob Graham Round of 42 peaks is one of the most demanding challenges in England. With a ascent of app' 28,500ft and a app' distance of 74 miles.
These pages are to give the beginner an insight to the challenge. Most of the information on these pages are based on Bob Graham's traditional clock-wise route.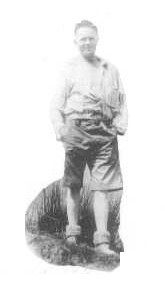 If you would like to know more about this challenge click on enter.
I would like to thank everybody who has helped me with this site. Mike Sadula
You may print off pages or details for your own private purposes only.
© March 2000